Leica M822 Surgical Microscope with F40 floor stand with electromagnetic breaks and 27-inch microscope-mounted monitor, brand new condition, never used.
The Leica M822 ophthalmic microscope with the F40 floor stand with electromagnetic breaks and 27-inch microscope-mounted monitor
Leica M822 F40 / F20 Red Reflex Surgical Microscope, with enhanced Red Reflex, meets the highest professional requirements of ophthalmic surgeons to perform cataract surgery more precisely and efficiently.
Unique illumination solution combining LED and halogen for brilliant, stable Red Reflex
Ergonomic design for intuitive control of the system and comfortable working position
High-definition video to share and discuss cases
Open architecture for easy integration of vitreoretinal accessories
Interchangeable floor stands F40 or F20 for upgradability
KEY FEATURES
The Ultimate Red Reflex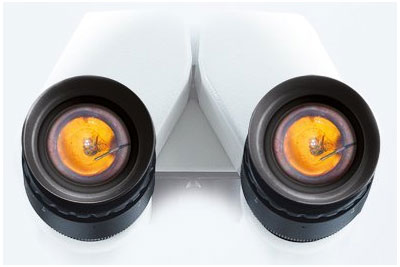 With Leica's coaxial OttoFlex technology, the Leica M822 provides brilliant and stable Red Reflex in all steps of cataract surgery. The smallest cortical fragments can be clearly seen even at low light levels. With the large OttoFlex™ diameter, the Red Reflex stays stable also during phaco.
LED and Halogen Combined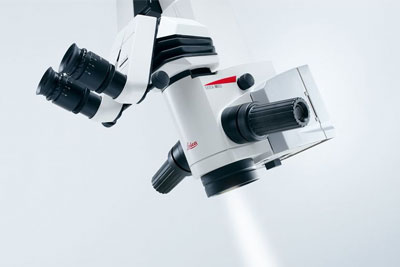 The Leica M822 combines high transmission optics with a dual illumination system consisting of LED plus halogen. The result: a reliable, safer, eco-friendly, and cost-saving system to perform both cataract and retinal surgery under optimal light conditions for the patient and the surgeon.
Ergonomic Design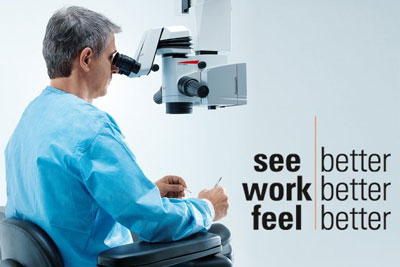 See better, work better, feel better. Working in comfort allows the surgeon to focus on the patient and surgery. The Leica M822 has the largest selsection of ergonomic binoculars available and give surgeons the best possible view, in a natural comfortable position.
Personalized Workflow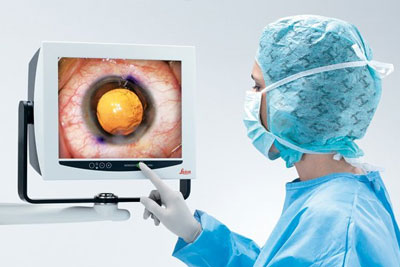 The controls and interfaces of the Leica M822 are designed for easy use, logical workflow, and personal preferences. Product features and accessories such as the StepCycle™ function, Wireless Footswitch, and Rotatable Beamsplitter support the surgeon and staff during surgery.
Total Image Management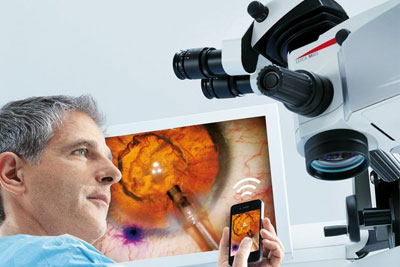 Share what is seen in high-definition quality. The Leica M822 OpenArchitecture™ allows HD recording with the Med X Change HDMD PRO, wireless transfer of videos to a mobile device with the Med X Mobile app, and intra-operative fine focus of videos with various Leica Video Adapters.
One Microscope for All Cases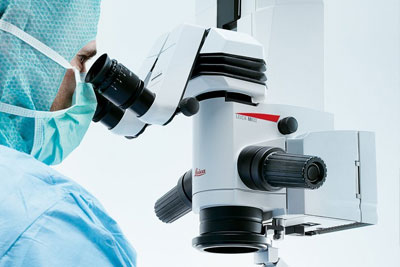 More than one model stand configuration is available. Also, the Leica M822 includes mechanical and electronic interfaces to accept and easily mount a wide range of retinal and cataract accessories such as the Leica RUV800, Oculus SDI/BIOM®, and the Leica ToricEyePiece. Flexibility today and compatibility tomorrow add up to a smart long-term investment.
If you primarily perform cataract surgeries but would like a reliable microscope for other anterior as well as posterior segment surgeries, the M822 ophthalmic surgical microscope from Leica Microsystems is a perfect fit. Go to Leica M844 F40 is the advanced surgical microscope for ophthalmology, belongs to the premium class of ophthalmic surgical microscopes and offers optimal solutions particularly for posterior and high-end anterior segment surgery.
Your benefits
Benefit from optimal visualization from cataract to glaucoma surgery, based on high-quality Leica optics and the dual direct illumination system with a combination of LED and Halogen for astounding images
Enjoy ergonomic support, working in an upright, relaxed posture and controlling the microscope intuitively via handle or footswitch
Adapt the M822 easily to anterior or poster surgeries to with a range of available accessories
Experience uninterrupted workflows, progressing through your procedure smoothly with preprogrammed settings

Optimal visualization
The combination of high-transmission Leica optics and dual illumination makes for brilliant images, a prerequisite for smooth surgeries. Especially in cataract surgery, the dual illumination is very efficient. It consists of a LED main light source and Halogen coaxial Red Reflex illumination. It enables you to
work with a stable red reflex throughout the entire procedure, even when the patient's eye moves
differentiate fine structures in the anterior chamber to ensure full removal of lens and cortical fragments
work at minimal light levels thanks to direct illumination, so that the procedure is less stressful for the patient
activate the Retina Protection function effortlessly during lens preparation via the footswitch or control panel to automatically reduce light intensity
What does direct illumination mean?
In Leica ophthalmic microscopes, such as the M822, the light source is directly in the optics carrier. In many other systems, the light source is built into the microscope stand and light is guided into the optics carrier via fiber-optic cables. Advantages of a direct illumination system
Low maintenance cost: Fiber optics can lose light intensity over time, as the fibers can break due to movement. It's fairly costly to exchange them. No fiber optics mean less money spent.
Low light levels: Thanks to the proximity of the light source to the operating field and the high-transmission Leica optics, surgeons can keep light levels down, but still see clearly
Low stress levels: Less light needed in eye surgeries directly translates to more patient and surgeon comfort. Surgeons also benefit from better patient collaboration